November 7, 2017 |
Gina Velez
Happy month of Giving Thanks!
We have had some feedback asking us about how we made our wine infused stuffing for our Facebook LIVE event this past weekend and wanted to share our recipe!
A unique twist on a traditional favorite, we substituted half of the chicken broth for our 2016 Sierra Foothills Chardonnay. We used Mrs. Cubbison's Traditional Stuffing and recipe which we have posted below (with a few modifications):
Cranberry Sausage Traditional Stuffing
Servings: 10
Prep Time: 30 mins
Cook Time: 50 mins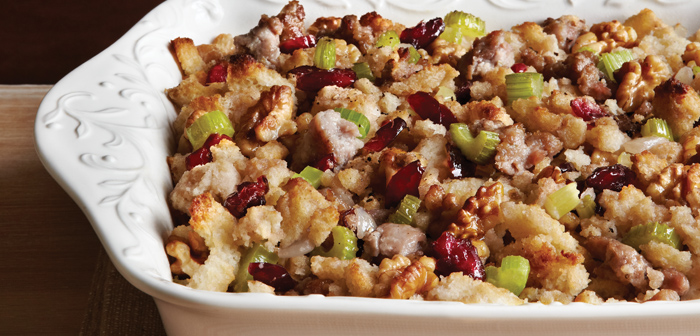 Ingredients:
1 box (12 oz.) of Mrs. Cubbison's Traditional Seasoned Stuffing
1-1/2 pounds; Pork Sausage Meat, crumbled
1/4 cup; Butter, unsalted
1 cup; Celery, chopped
1 cup; Onion, chopped
2 teaspoons; Garlic Cloves, chopped
1 cup; Cranberries, dried sweet
1 each; Granny Smith Apple, peeled, cored, chopped 1/2-inch
1 tablespoon; Sage, fresh, chopped
3/4 cups; Chicken Broth
3/4 cups; Chardonnay
Directions
Preheat oven to 350°F.
Place sausage in a large, deep skillet. Cook over medium high heat until even;y brown; stir in butter, celery, onion and garlic; sauté until translucent.
In a large mixing bowl, combine Mrs. Cubbison's Traditional Stuffing, prepared sausage and vegetable mixture, cranberries, apple, sage, chicken broth and Chardonnay.
Transfer mixture to medium buttered baking dish. Bake covered in preheated oven 30 minutes; uncover and bake additional 20 minutes until lightly browned.
Serve paired with our 2016 Mistral Viognier, 2016 White Zinfandel or 2016 Sierra Foothills Chardonnay!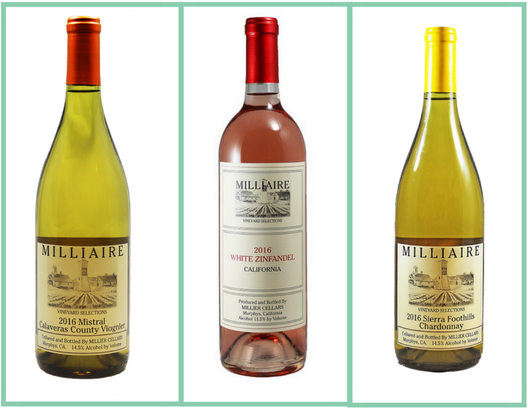 Enjoy!
- GV