March 29, 2018 | Wine and Food | Gina Velez
Milliaire Muscat & Ribs
Milliaire Muscat & Ribs
Low and slow. That is the name of the game for the ribs we just cooked up incorporating a very special Milliaire ingredient: Catherine's Cuvée Muscat Canelli. Named after winemaker and owner, Steve Millier's daughter, Catherine's Cuvée is romantically delicate with a fragrant bouquet of jasmine and lavender complete with a delightful wallop of honey and soft melon. With the blue glass and burgundy foil* not only is it aesthetically beautiful but perfect for pairing with spicy dishes, decadent desserts or even… ribs!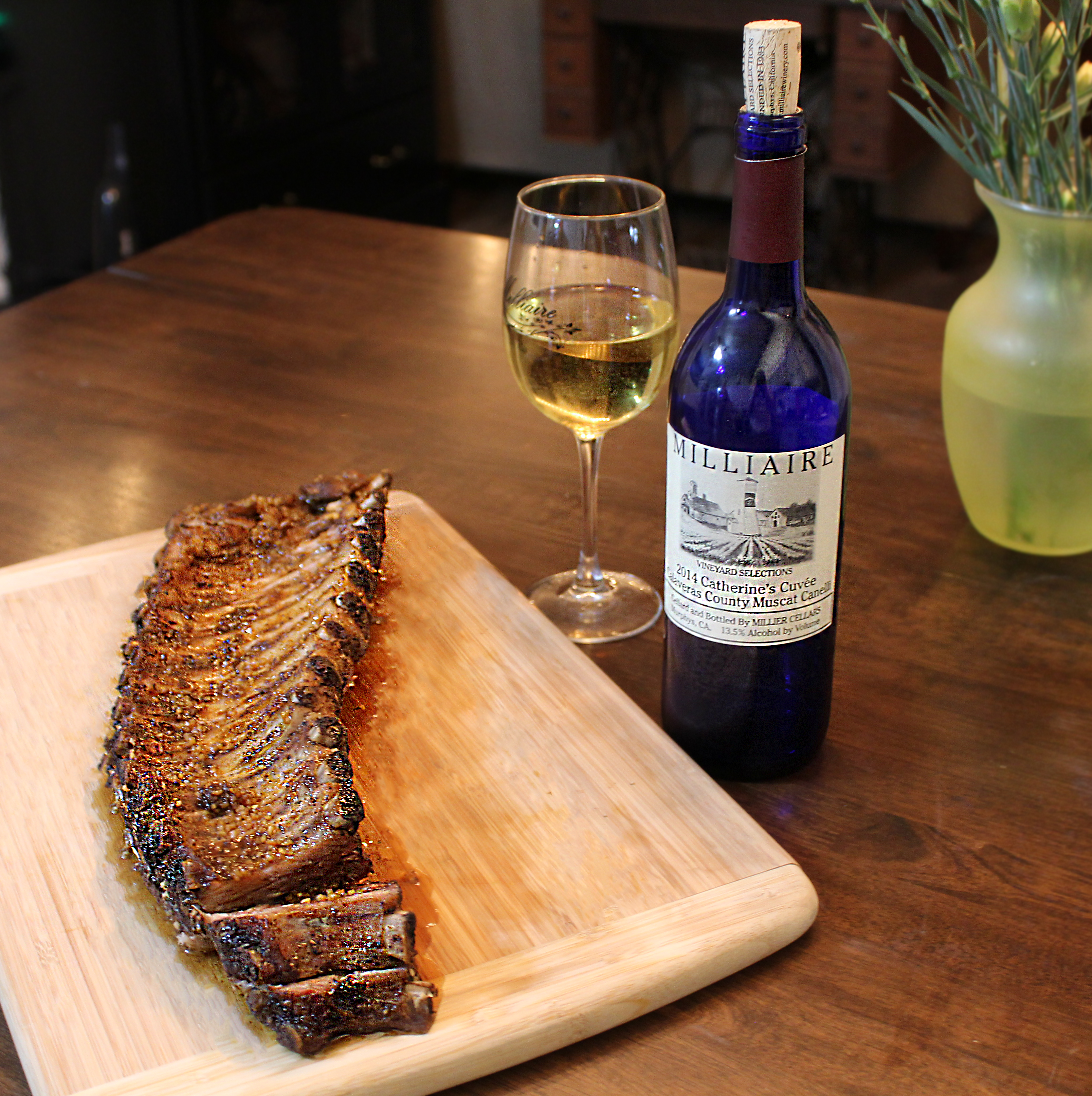 Because the Muscat is high in residual sugar it makes it the ideal option for a sweet and savory reduction sauce to slather generously over our perfectly seasoned ribs. We used a recipe from one of our all time favorite chefs Alton Brown called "Who Loves You Baby-Back?" and implemented some of our Milliaire Vineyard Selection wine where it says "white wine." The recipe was easy, albeit somewhat time consuming, but incredibly rewarding and of course, delicious! Plus, we definitely made sure to enjoy the Muscat as we cooked since it was a #treatyoself kind of day. Because, as we like to say, you should always #tipandsip.
INGREDIENTS:
Spices and Brown Sugar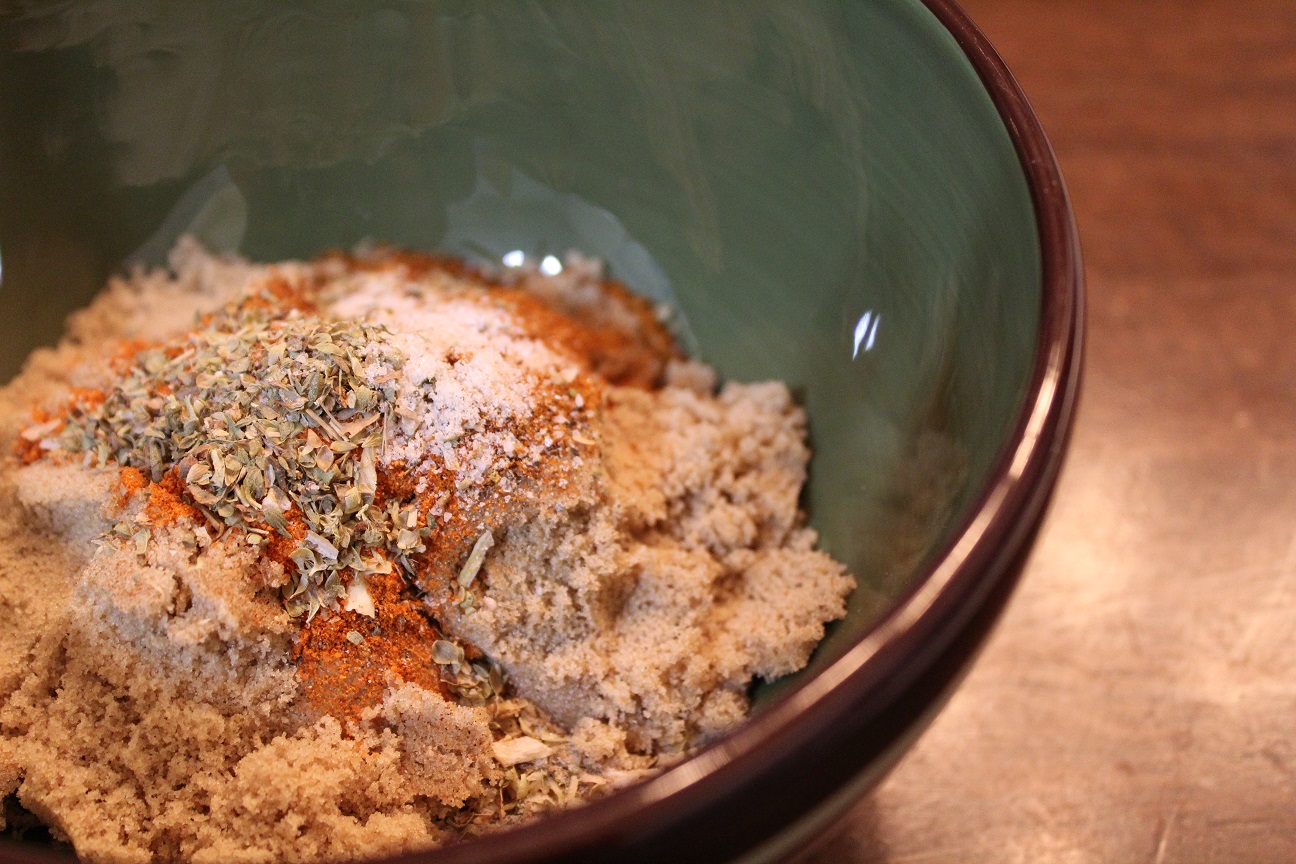 Muscat Canelli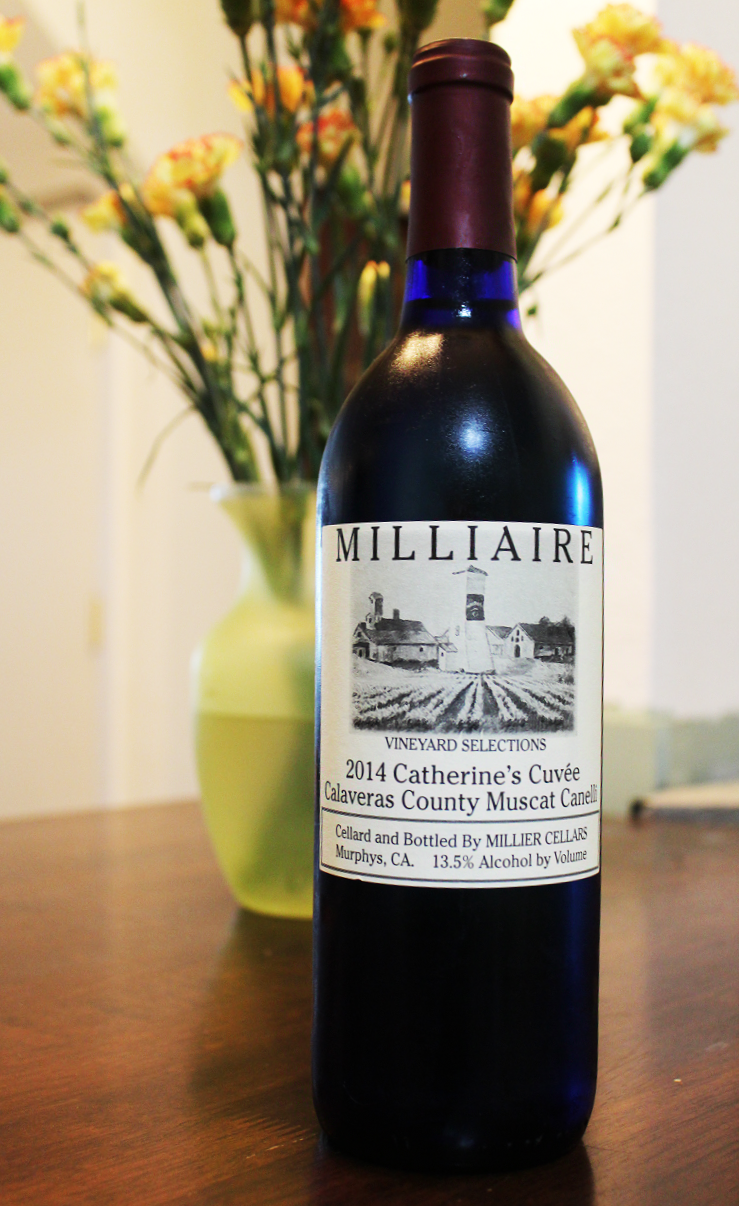 Ribs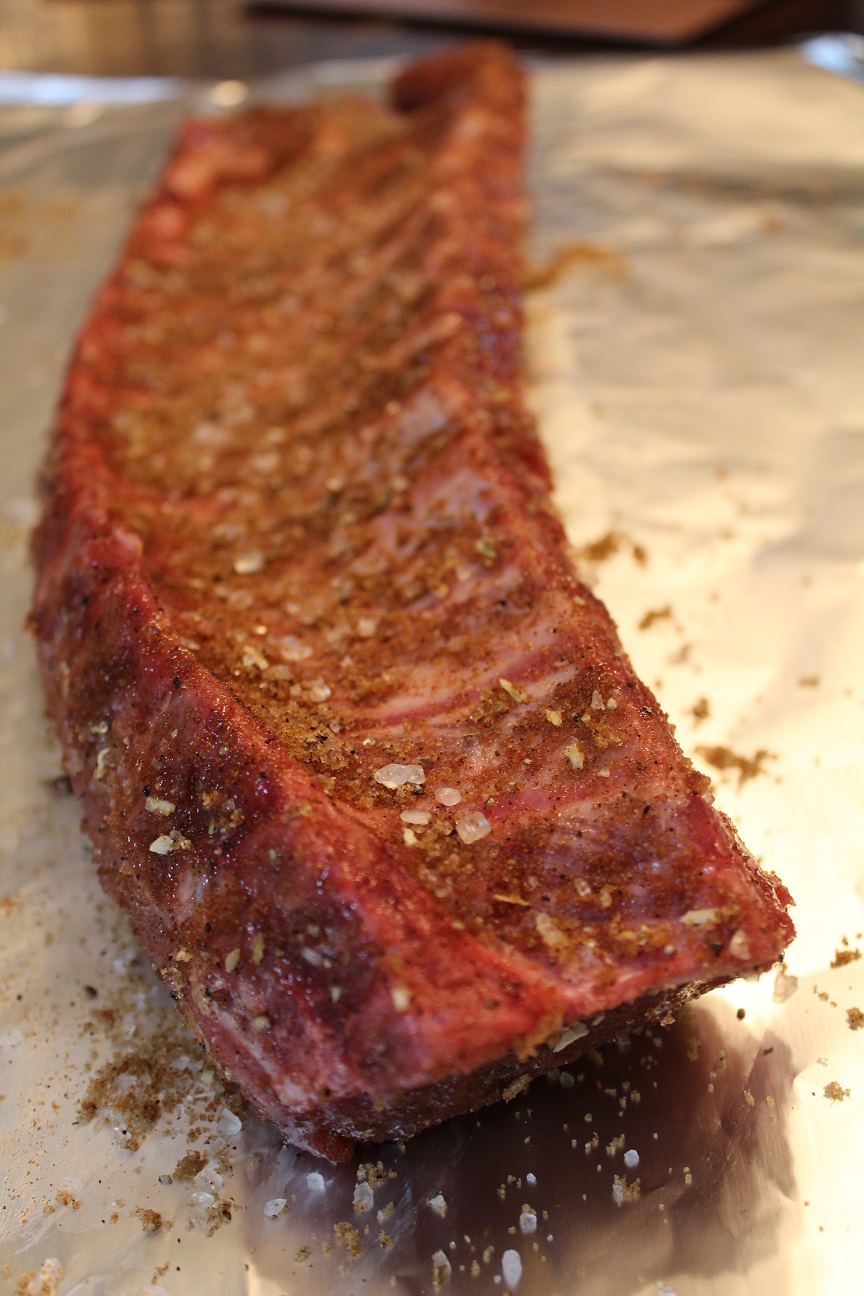 Reduction Sauce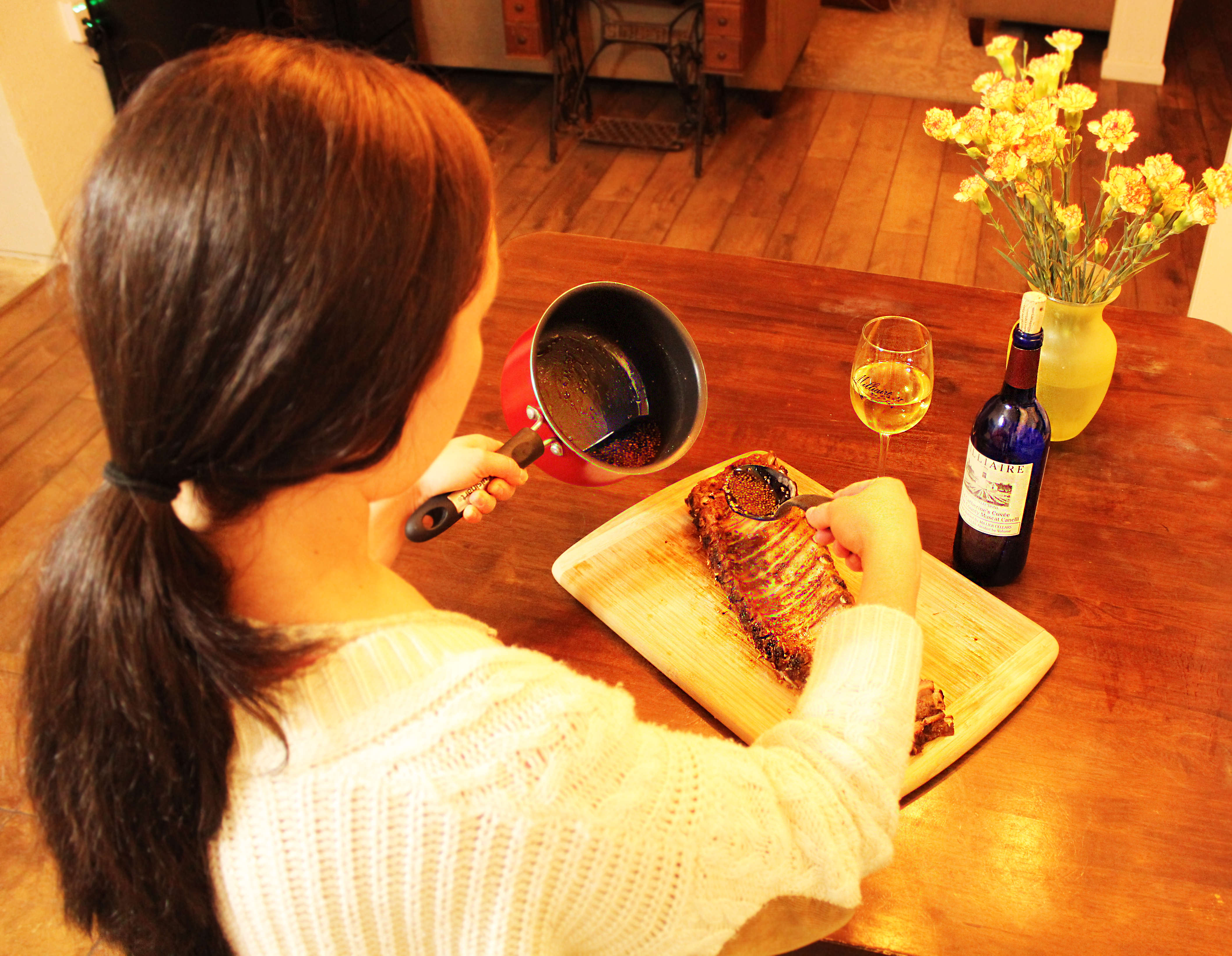 You can find the original recipe complete with the Food Network video here: https://www.foodnetwork.com/recipes/alton-brown/who-loves-ya-baby-back-recipe-1937448#lightbox-recipe-video

But you can only find the Milliaire Muscat Canelli here: www.MilliaireWinery.com/wines

And you can only find pictures of how ours turned out here on this blog.

Happy #ribmaking!
*As of our upcoming vintage, we are changing the look of our Catherine's Cuvée Muscat bottles to be clear glass with golden foil. Due to being unable to properly recycle blue glass, we must say good-bye to the blue bottle.