December 6, 2017 | Gina Velez
Milliaire Zinfandel Port Brownies
Happy Holidays friends of Milliaire! We are so grateful to spend this time of year celebrating with all of you as we come together to enjoy one of life's simple pleasures: wine! We often buzz through our daily lives, barely stopping for a few moments to pause and enjoy the gift that is the present moment. Enjoying wine, moreover during the holidays, is the perfect way to pause, reflect and relish the relationships of those closest to us. The only thing that's better than drinking wine is simultaneously implementing it into delightful dishes. #tipandsip
This week we are so excited to share our own twist on a classic, easy recipe: Milliaire Zinfandel Port Brownies with Cranberry Port Sauce all topped off with ice cream. To share or not to share, that is entirely your decision but all we can do is guarantee deliciousness! So, go ahead, #tipandsip and enjoy!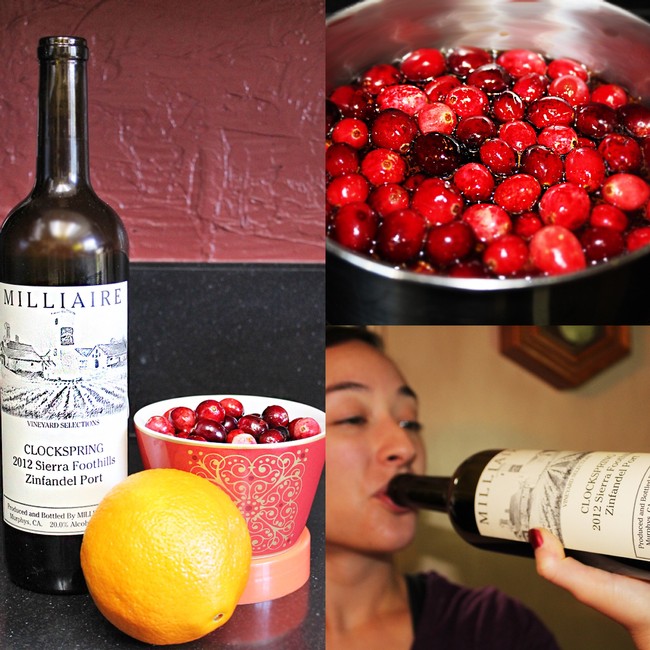 Milliaire Zinfandel Port Infused Brownies
Brownies:
1 Ghirardelli Double Chocolate Brownie Mix
1/4 Cup Milliaire Zinfandel Port
1/3 Cup Vegetable or Coconut Oil
1 Egg
Preheat oven 350 degrees
Combine and whisk Port, vegetable oil and egg together in large bowl. Gradually stir in brownie mix. Pour into a greased baking dish and bake for 45 minutes or until cooked thoroughly.
Cranberry Port Sauce
1 1/2 Cup Cranberries
1 1/2 Cup of Milliaire Zinfandel Port
1/4 Cup of Sugar
1 Orange zested and squeezed
In medium saucepan, bring Port and Sugar to boiling. Zest orange and squeeze juice into liquid. Add thoroughly washed cranberries and boil until skins pop. Remove from heat and let cool, about 1 hour.
Ice Cream
1 pint of your favorite Vanilla Ice Cream
Place 1 scoop of ice cream on top of brownie. Smother with cranberry port sauce and enjoy!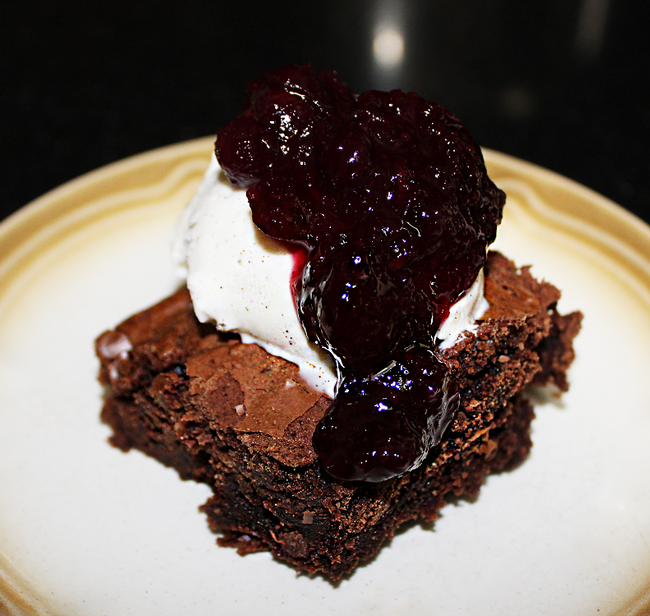 Don't forget to #tipandsip!
Cheers!!
-Gina