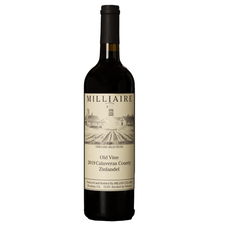 Has ripe, integrated tannins, with a touch of cedar and plum on the finish. On the nose, notes of cherry, cedar and cigar box linger with aromas of fresh licorice. Deftly structured on the palate with well-integrated tannins a velvety mouthfeel and luscious finish. The older vines devigorized root system produces less, yet more intense, fruit highlighting Zinfandel's briary spice characteristic.
Aging: 24 months, French and American Oak
40% Ghirardelli Vineyard, 35% Bicoka Vineyard and 25% Derivi Vineyard.