Winemaker Steve Millier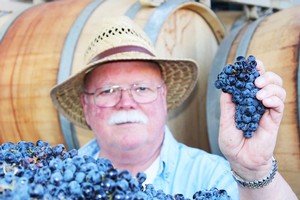 After 36 harvests, Steve Millier is still exploring, learning and, most importantly, having fun in the winery. He graduated from Fresno State with a degree in Enology (winemaking) in 1975. His drive to understand the whole of winemaking led him to pursue an emphasis in viticulture (grape growing). He knows the science and art of winemaking and grape growing from the ground up. Steve is part alchemist, part artist and part farmer. The rest of us are fortunate to enjoy both his company and the fruit of his life's work - great bottles of wine!

After graduating from Fresno State he went to the Santa Cruz Mountains to be a winemaker for the acclaimed David Bruce Winery in Los Gatos. At David Bruce he began a lifelong love of Burgundian style wines, especially mountain grown Pinot Noir and barrel-fermented Chardonnay. Here he also learned to make Gewurtztraminer in the charming Alsatian style.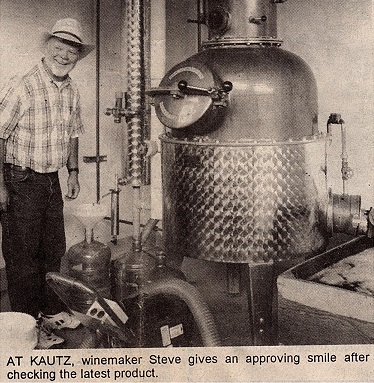 In 1978, while winemaker at David Bruce, Steve had the good fortune to start working with Frank Alviso of Clockspring Vineyards in Amador County. Those Clockspring grapes began Steve's winemaking journey to the Sierra Foothills.

In 1982 Barden Stevenot brought Steve to Murphys to help expand his winery. Steve told Barden that his dream was to start his own winery and Barden was enthusiastically supportive. Steve's goal was to have his own winery by the time he turned thirty-five. In October of 1983, right after a heavy rain, with Steve's thirty-fifth birthday on the horizon, Frank Alviso called and said "I have some Cabernet grapes that were planted in the vineyard by accident. I'll give them to you if you want them." These grapes produced three barrels of 1983 Sierra Foothills Cabernet Sauvignon and were the start of Steve's winery.
In 1982, during Steve's first harvest in the Foothills he met John Kautz. John's family grew Chardonnay grapes in the Delta near Lodi. Steve made wine at Stevenot for John Kautz. In 1989 John came to Steve and asked him to become winemaker for a new winery he was planning in Murphys. Steve has continued to work with the Kautz family as Director of Winemaking for Kautz Ironstone Vineyards to this day. There he produced a 1992 Meritage that won a Medaille D'Or (Gold Medal) at the Challenge International Du Vin in 1997 and repeated the honor with his 1997 Meritage in 2001.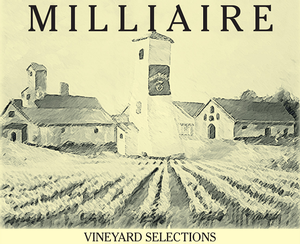 In 1985 Steve was ready to bottle his first vintage, but as yet had no label and no real winery. In searching for inspiration for the label he remembered a painting that his father had done of the Old Roma Winery in Fresno. That painting is represented on the Milliaire label in honor of Steve's father who passed in 1964.
We grew one barrel at a time and our winery has gradually added more wine varieties to the original Cabernet Sauvignon, drawing on Steve's experience. We now make a Late Harvest Zinfandel, named for the Millier's son Robert and a Muscat dessert wine named for their daughter Catherine. Steve continues his fascination with Pinot Noir, now producing one from the Mokelumne River appellation. That early love of Gewürtzraminer continues in our current production. And of course, Clockspring Zinfandel is a big part of what we do.